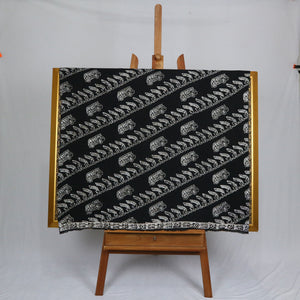 Motif "LERENG KUJANG ANGKOT"
ANGKOT (Angkutan Kota) ini salah satu identitas kota Bogor selain Kujang, Hujan, dan Talas. Angkot adalah salah satu transportasi publik di Kota Bogor yang dikenal sebagai simbol unik di kota ini. Kini hadir Batik Angkot untuk kamu yang ingin berbusana batik, elegan, dan pasti nya Bogor banget! 100% handmade batik!


Angkot is public transportation in Bogor also known as unique symbol of the city.

Bahan  : Paris
Proses  : Batik Cap
Ukuran : 200 x 115 cm